Table Tents - Not Showing on the Monitor When in Use
1. Verify that the battery tabs on the Tent been pulled.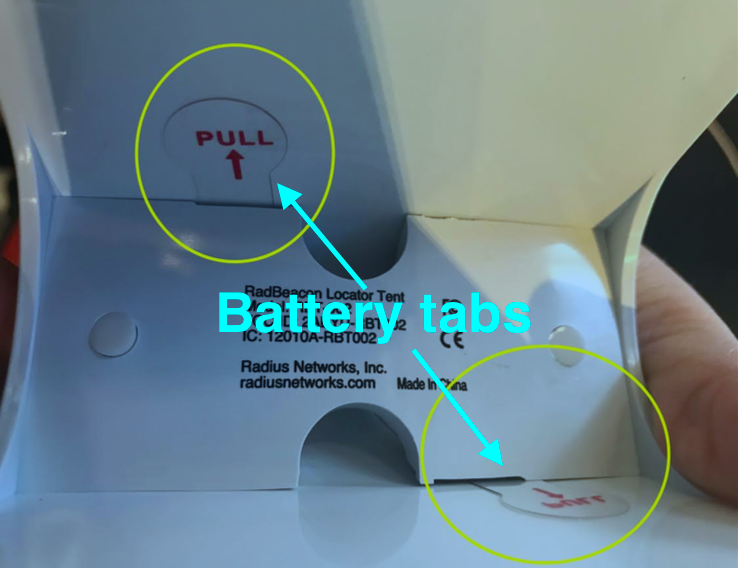 2. Move one of the affected table tents to an seating table in the lobby.
In rare cases, batteries can become unseated if tabs are pulled too quickly.
3.Contact Radius Networks Support if issue persists.